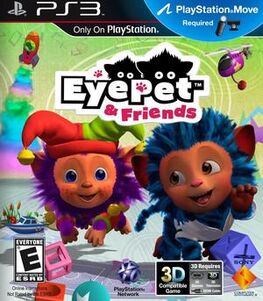 EyePet™ & Friends is the latest fun feature-packed PlayStation®Move game from the EyePet franchise.
EyePet & Friends is a safe, creative and interactive game which lets children and families enjoy the experience of nurturing and playing with their pets in the comfort of their living room.
The intuitive PlayStation®Move controllers allow children to interact with their EyePets throughout the game, from learning to train and helping to feed their new best friend, to styling and creating play areas for them to enjoy.
Children can engage in the game with the augmented reality feature which allows them to see themselves playing and caring for their virtual pet.